David Dor
(Facilitator, Cambodia)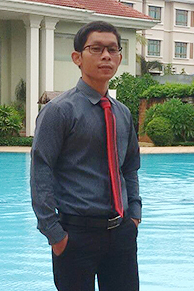 Hello, I am David Dor!
I live in Cambodia with a small family of six. I am also an English teacher at a social enterprise school located in Cambodia.
I have been teaching English for two years now. I am passionate about teaching the young generation English here in Cambodia. As an English teacher, I have been able to find myself understanding things more clearly as well as what I want to do next in life. I am currently attending school and improving my education and teaching abilities. I want to see the education progress in my country so people of Cambodia can have a better life.